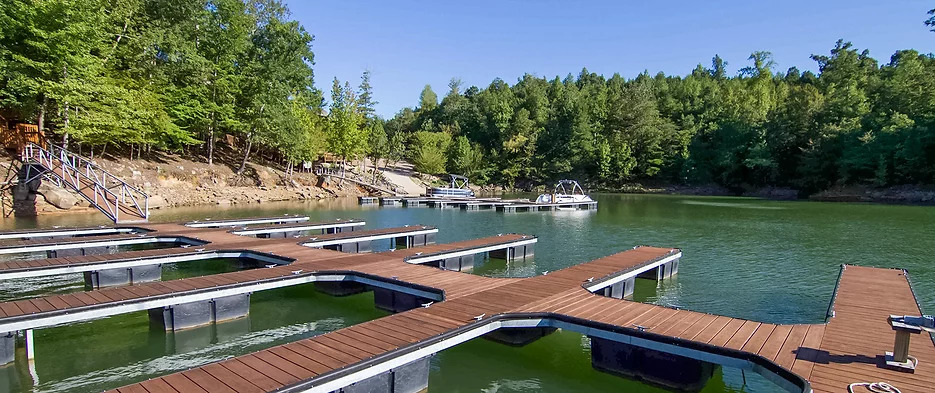 Visited Larry and Sandy and was completely speechless! This is a little spot of "Heaven" neatly and very exquisitely done— tucked quietly away from the hustle and bustle BUT within distance to everything!! If you are looking for serene and peaceful beauty- please please go visit!! Thank you both for spending the day with Us and our Family!! We loved and IT AND WILL BE BACK!!!
-Robin H.
Beautiful place. Hope to one day to own a lot, telling you about it cannot describe this place. You will fall in love with it as soon as you arrive. 
–Doug C
We went today to check this place out after finding it on Facebook. Y'all!! It's beautiful there and the owners are the best. Sandy took her time and showed us several cabins and RV lots. The cabins are stunning, the view is amazing and the quality of work shows in everything you see. We will definitely be back. It may be a little closer to time for us to retire, but this place is absolutely on the bucket list. 
–Jessica M.
This is our second home, second family and absolutely paradise. Everyone is so friendly that they do become family. The amenities that Larry and Sandy have provided are just above and beyond gorgeous. When we come to enjoy our weekend, we do just that. No cutting the grass, no maintenance to be done, just sit back and enjoy the pool with your friends. Don't want to be in the pool? Take a stroll or a golf cart ride down to the lake. There is always something to do here that you are never bored. We just love it here!
–Lori K.
Very peaceful place; the people here treat you like family.
-Julie M
Love this place! my parents have a lot there….2.5 hours from Nashville, beautiful setting, if you like to fish, the stocked ponds are amazing, the lake front is amazing, the pool is amazing, it is just an amazing place to escape to and have an amazing weekend. Wish I could stay there all the time.
–Jeremy C.
We visited for the first time last Sunday afternoon, and immediately signed a contract for a lot before we left. Sandy and Larry are great folks. Friendly and accommodating with a great vision and skills to create a perfect RV community. Beautiful location on Smith Lake. All of the residents that we met were very friendly and welcoming. Cannot wait to get our motorhome to its new home base.
-Larry B
Smith Lake RV & Cabin Resort is everything they advertise and more. My wife and I moved here and it is the most peaceful and enjoyable little community we could ever live in. Residents are friendly, fun, and the amenities are great. You won't regret investing in SLRVR!
-Doug C.
Extremely nice owner couple. Park is well thought out and clean. Its in a very quite location. Cabins have a lot of same styling which presents a cohesive atmosphere through the park, yet each has its own layout and details. Plenty of road space. Lots are some of the largest I've seen in similar parks. Plenty of RV and cabin room.
–Raymond C
Loved Smith Lake Resort! We spent one night here in March on our drive back from Florida to Wisconsin. Sandy, the owner was so kind and congenial. She made us feel right at home, and the resort is spectacular. Wish we could have stayed longer! If you are looking to purchase, I'd highly recommend Smith Lake RV Resort.
–Jen K.
Great people!! beautiful place!!
–Tracey B.
We loved our visit here. Highly recommend this place if anyone looking for a place to buy on smith lake. Contact them I know you will love it too. Great atmosphere beautiful views ! Very helpful owners too!
-Lisa H.
"We love Smith Lake RV Resort! What drew us here at first we're all of the amenities. We enjoy the lake, pools, and fishing the stocked ponds. But now that we're here, we've realized it's much more than that. It's the community. Everyone has given us such and warm and friendly welcome. We love the fun events that are planned, and we also love our quiet evenings with friends sitting around a campfire. We couldn't be happier here!"
-Shane & Gerry N.
"We have always wanted to live on the lake. Smith Lake RV gives us the lake, the boat ramp, the ponds, the fishing piers, and the salt water pools. Add in the best neighbors you could possibly want and Smith Lake RV has made our dreams come true."
-Hugh & Phyllis C.
This is a first class operation with great access to the lake, a pool and clubhouse, a pond for fishing and… well, just a good place to live for a weekend, a week or for now on!
-Jim V.